my first chapbook, this dying body, is now available for pre-order and will be published in July.
The poems in it examine the tensions between transcendence, substance (ab)use, and self-harm by remixing the themes and characters of the novel The Last Unicorn by Peter S. Beagle and its 1982 animated adaptation with my own experiences.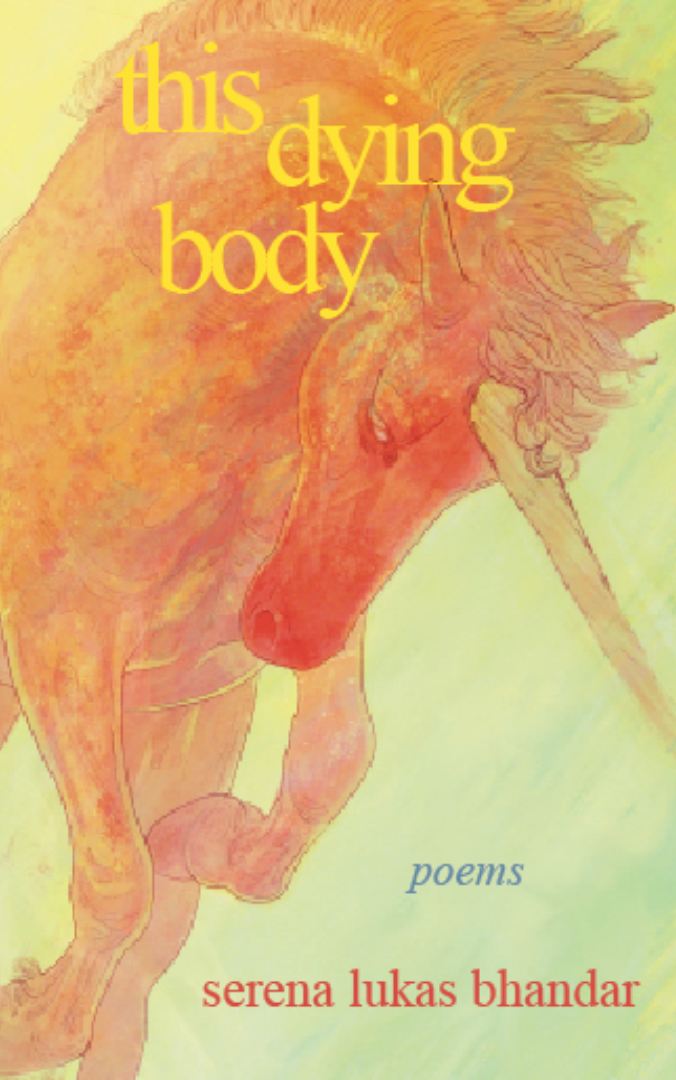 I initially wrote some of the chapbook in late 2020 as I began to understand how self-medicating cannabis and my ongoing struggles with chronic mental and physical illness were impacted by the social isolation and stress of the pandemic. The central narrative of the chapbook soon became an analysis of and homage to the transformation sequence in The Last Unicorn, when the titular mythical creature is forced to become a mortal woman and cries, "I can feel this body dying all around me."
Pre-orders are extremely helpful in supporting the success of a book. If you've been a fan of me for a while and are looking for a way to support me, please get a copy!
Contact me!